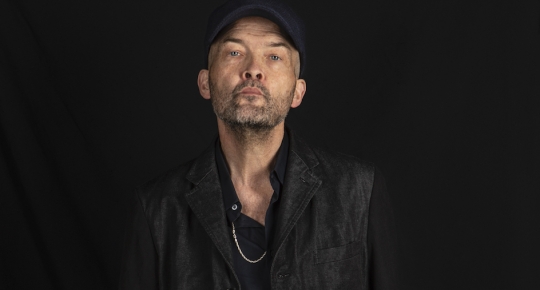 New Ben Watt solo album, Storm Damage, out Jan 31. Tour starts Feb 27.
Completing a compelling trilogy of albums since his late-flowering return to solo songwriting and singing six years ago, Ben Watt releases his fourth LP, 'Storm Damage' on 31 January 2020, and with it a new sound and fervency.
"I needed a fresh approach," he says. "The songs came out of an intense period of personal anguish and political anger. Sometimes repeating yourself musically feels disrespectful to the sharpness of your feelings. You have to search for a new way to capture the energy."
Sonically adventurous, lyrically detailed and engaged, the album – written and produced by Watt – is a personal journey through anxiety and change cut through with an insistent defiance. It forgoes the acclaimed twin-guitar approach of its two predecessors, and boldly shifts focus onto "a future-retro trio" of upright piano, double bass and hybrid acoustic-electronic drums, set against a half-lit backdrop of lone analogue synths, spiralling echo spins and impressionistic 'found sounds' adapted from online public-domain recording archives.
"I wanted a timeless-meets-modern live jam – the directness of an unadorned trio capturing the spirit and the samples, synthetics and electronic boom capturing the psychological mood," he says.
Emotional and inventive, 'Storm Damage' is released on Unmade Road through Caroline International.
Check out the singles so far – Balanced on a Wire, Irene (feat. Low's Alan Sparhawk) and Sunlight Follows The Night – and get tickets for the tour.