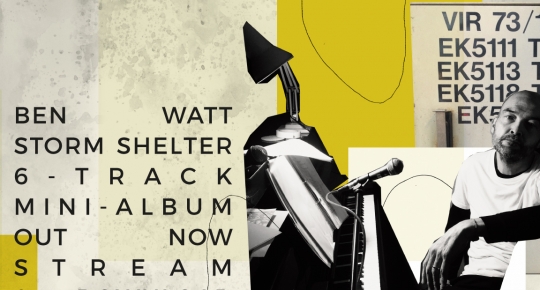 Ben releases new mini-album, Storm Shelter
In case you missed it, Ben has just released 'Storm Shelter', a 6-track mini-album and companion piece to his 2020 studio album 'Storm Damage', to stream or download.
Recorded during rehearsals for the Storm Damage Tour in January 2020, it is a stripped-back piano-and-vocals set that was due for release last year, before it was held up by pandemic-related postponements and the ultimate cancellation of all his shows.
It contains two covers and four of his songs. The covers, Ten City's house classic 'That's The Way Love Is' and Sharon Van Etten's recent synth torch song 'Comeback Kid'. The remaining recordings are new versions of three songs – 'Balanced on a Wire', 'Summer Ghosts' and 'Sunlight Follows the Night' – from 'Storm Damage', and one – 'Winter's Eve' – from my 2016 album, 'Fever Dream'.
Full story | Stream or Download | Watch Video | Read Guardian Interview